ASCA/CKC Grch SHEEP'S KIN HIGH PERCENTAGE - BREES
ASCA/CKC CH Kinring's Napolean X BISS ASCA/CKC Sheep's Kin Hear Me Out
DOB - Oct 24/17
Eyes cleared Nov 30/17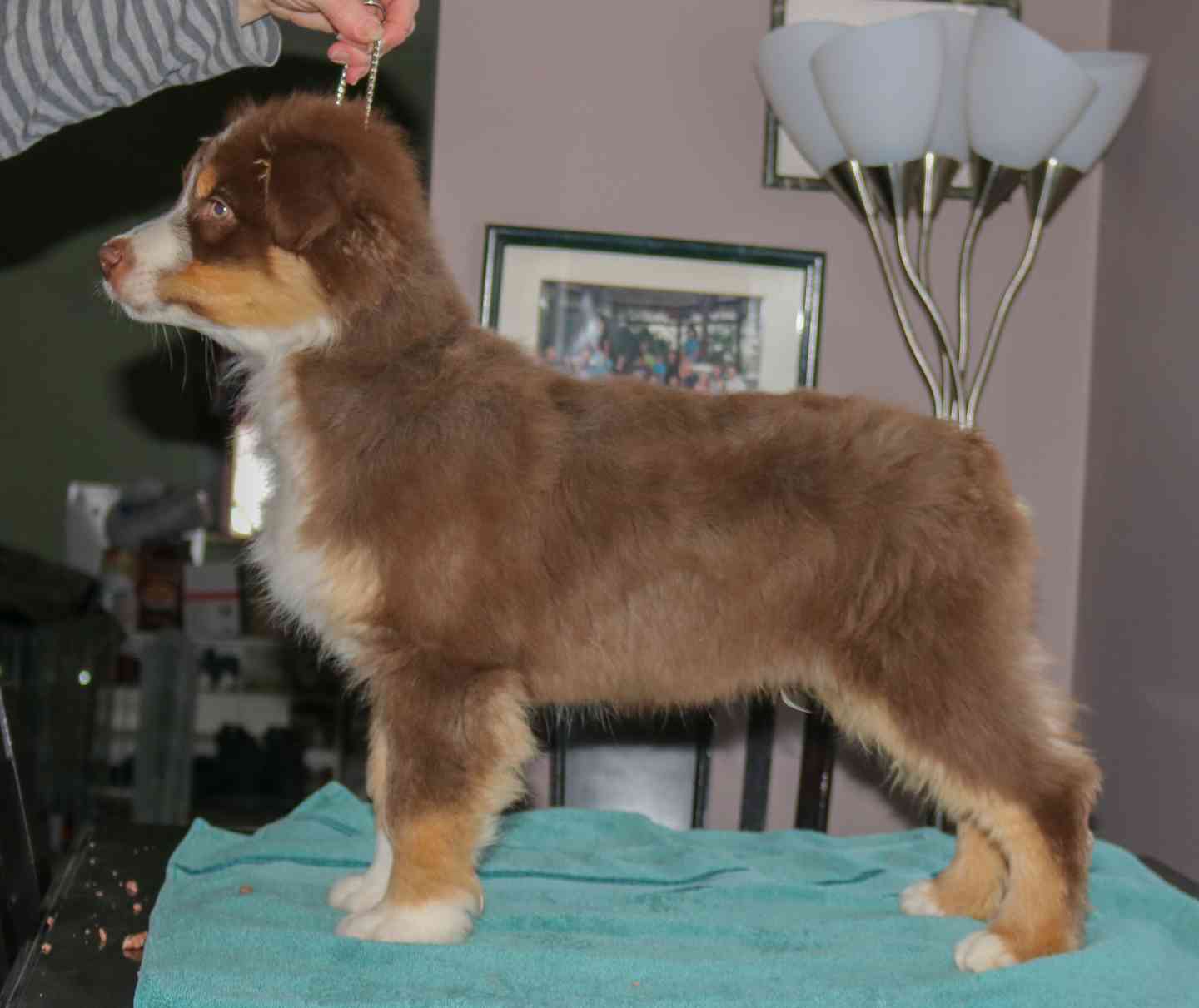 Looking forward to having fun with this little guy. Besides beautiful conformation, he has a fun attitude and is easy to live with. Named after one of my favorite quarterbacks with the all time highest pass percentage - Drew Brees of the New Orleans Saints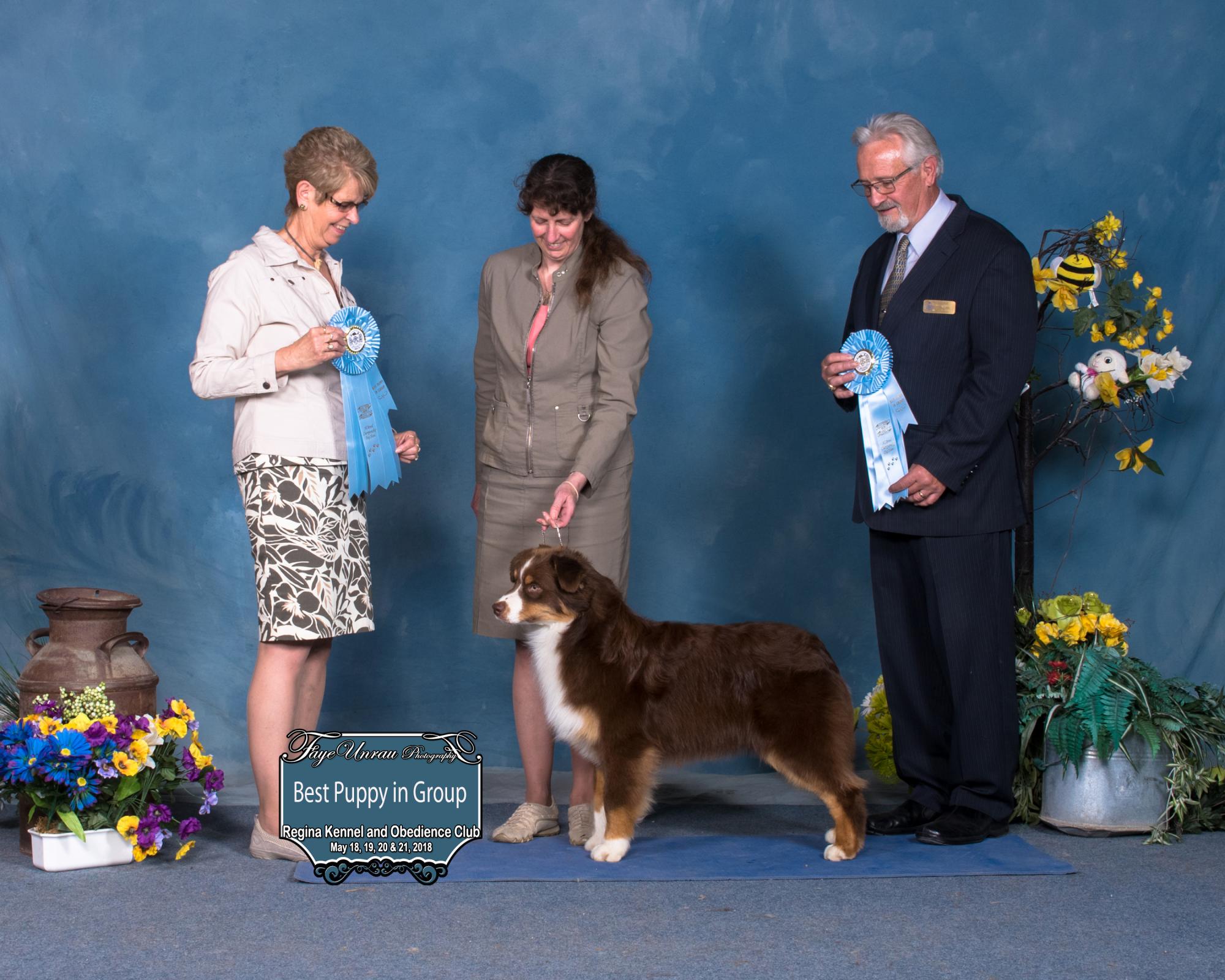 Brees made his debut in the CKC show ring just before his 7th month birthday and finished his Championship taking 4 majors and a select his first time out as a special. So proud of this young dog.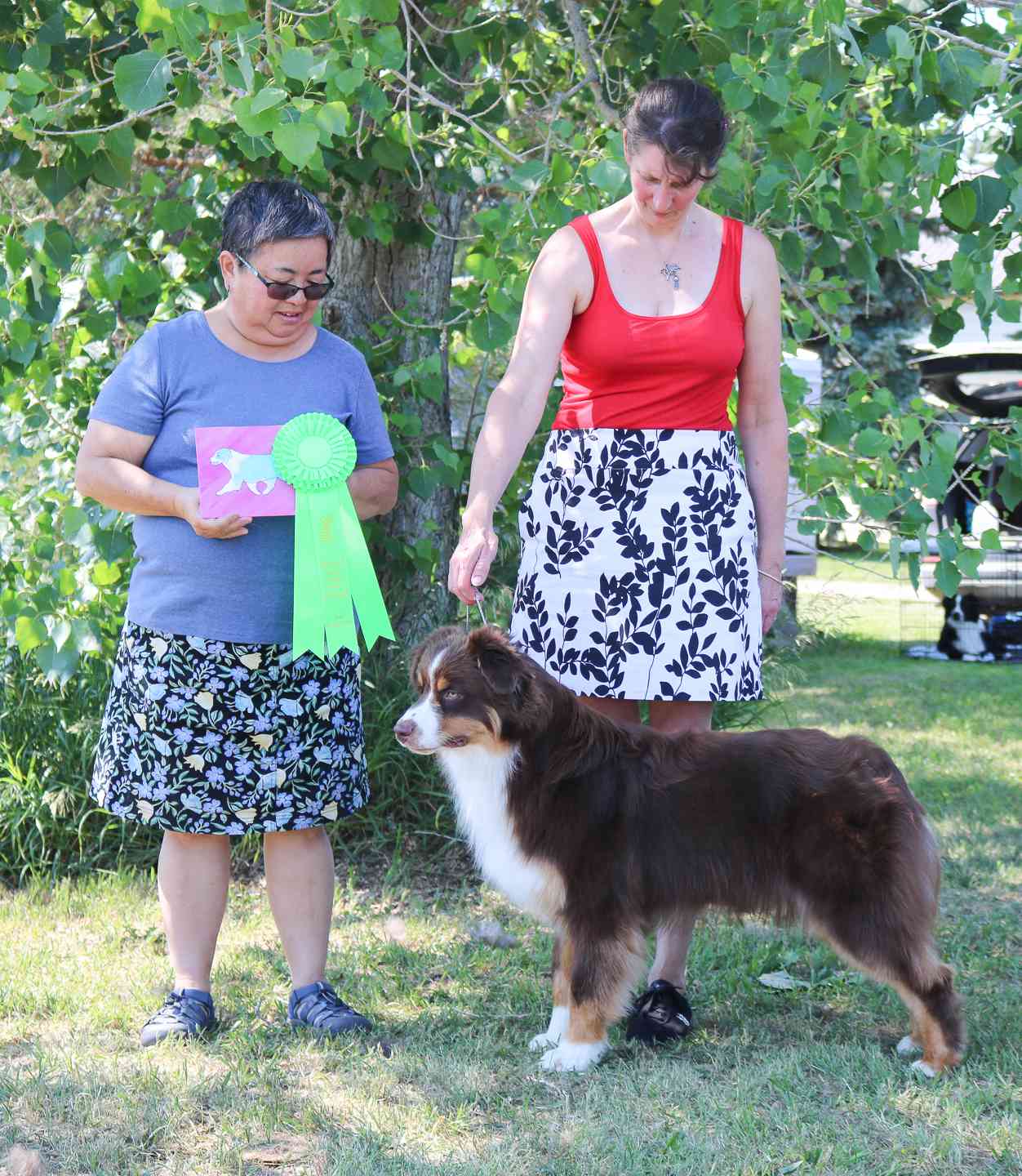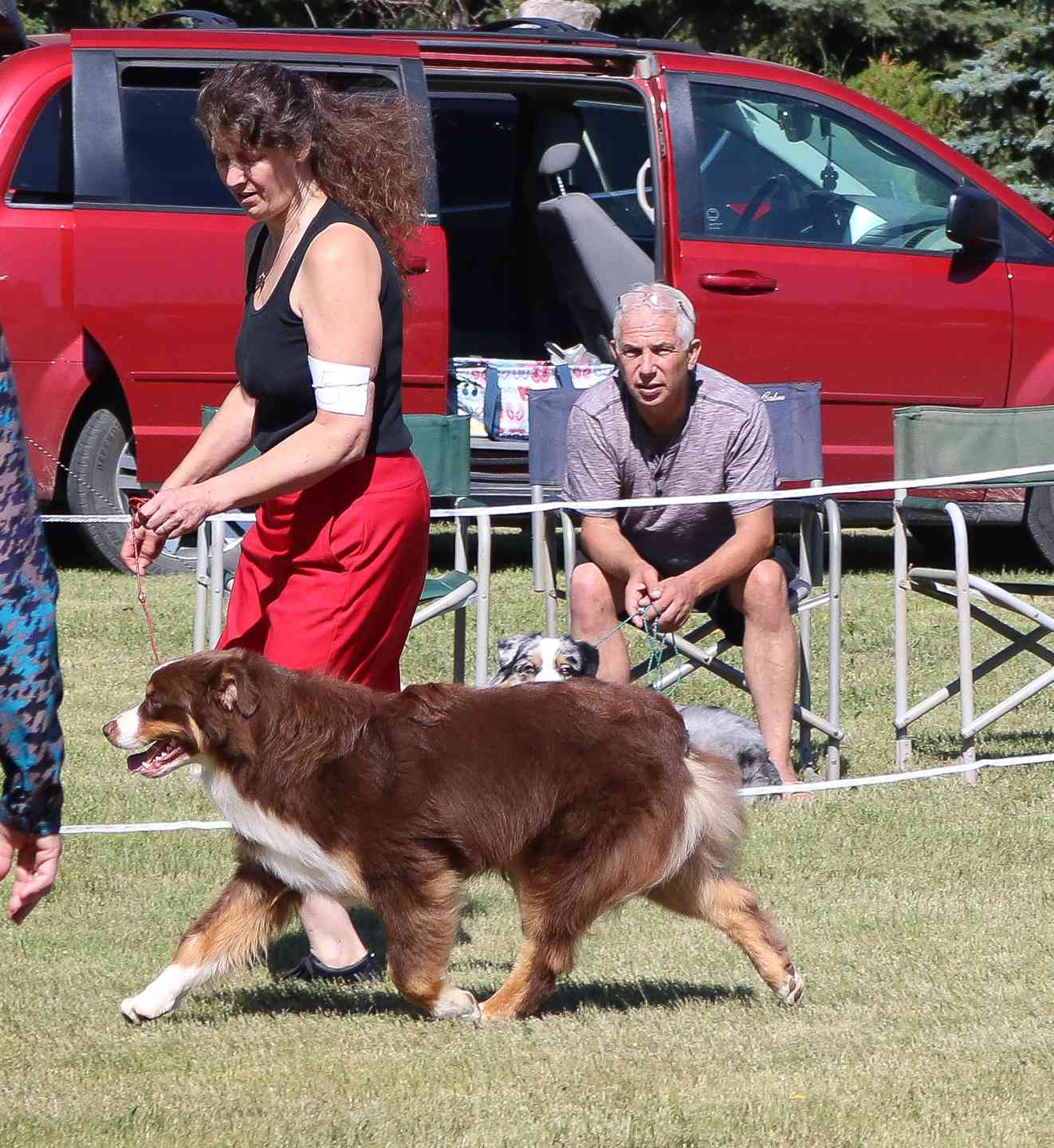 Brees picked up his first ASCA major at 9 months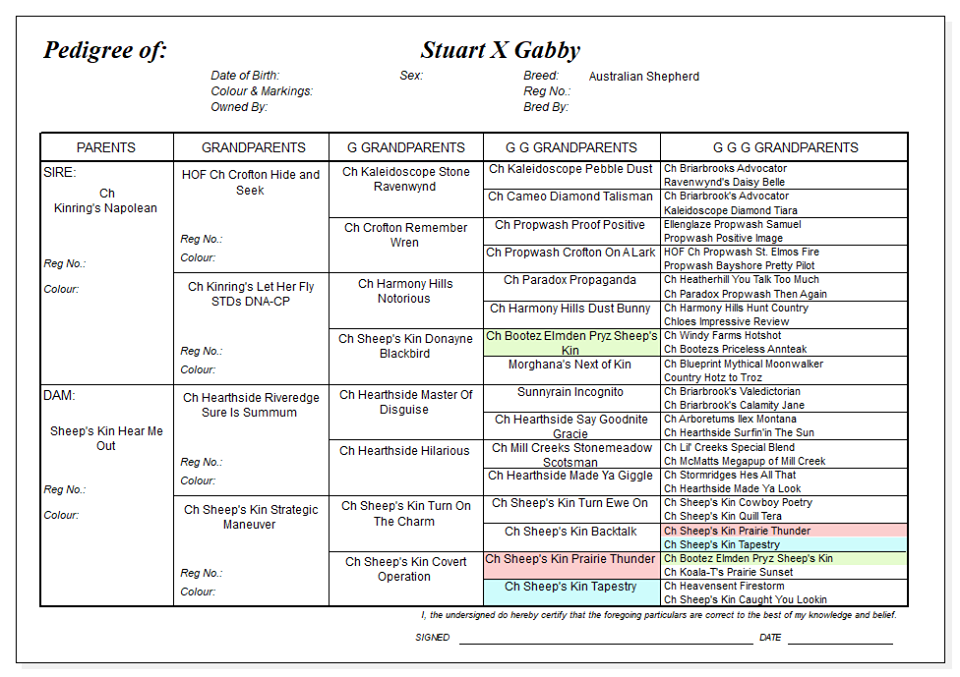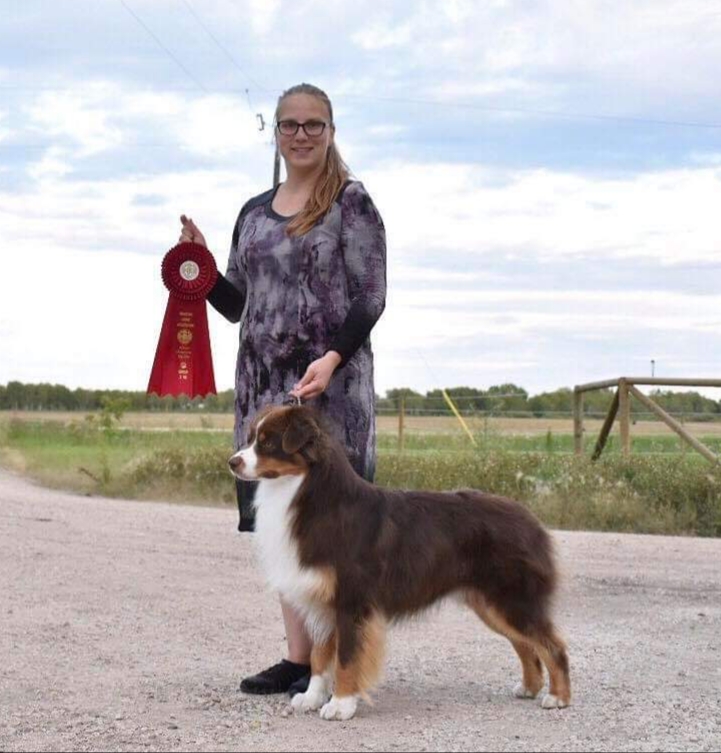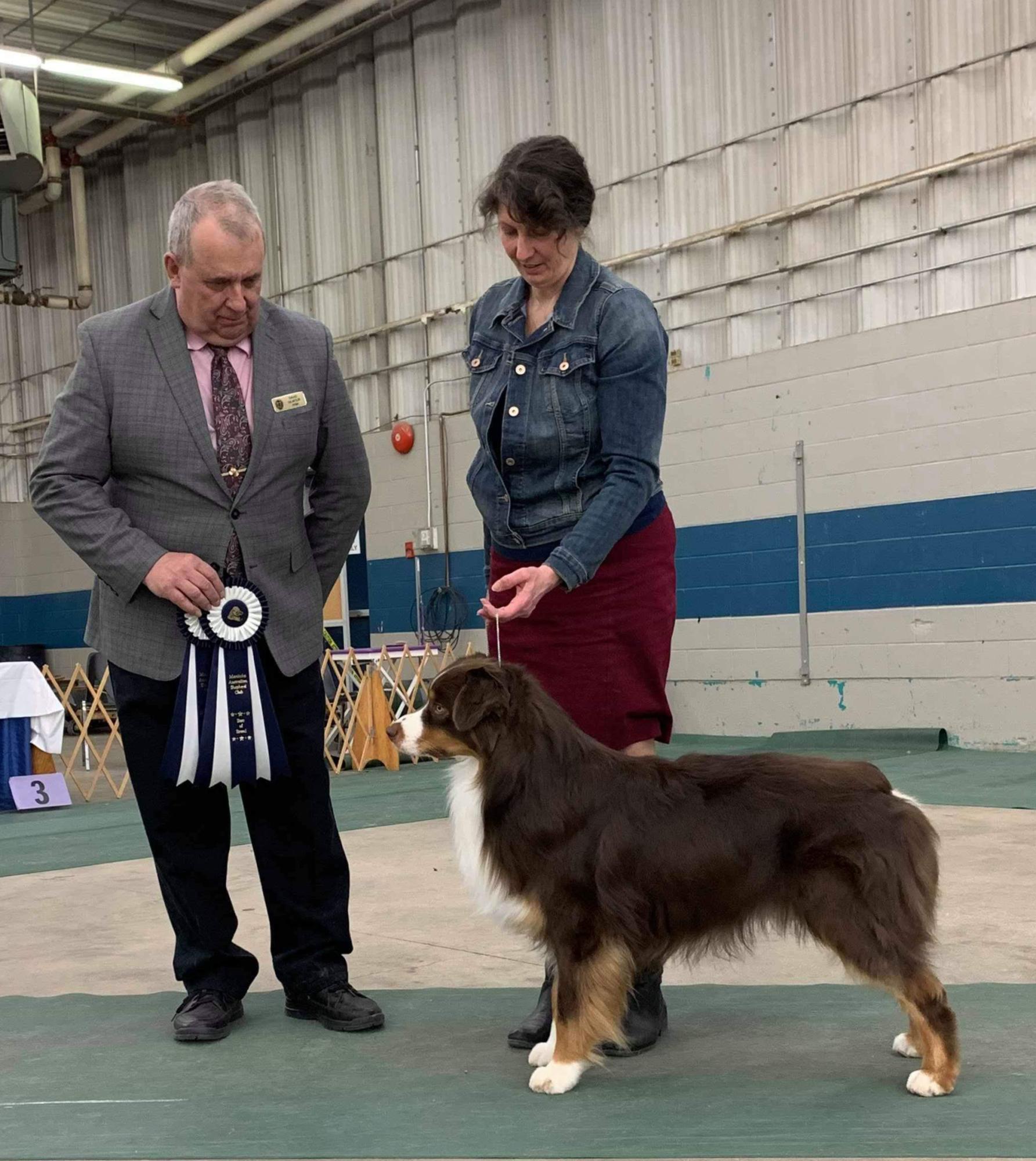 Group 2 for Brees handled by his owner Kaitlin
Brees picked up another BOB major, putting him on the dreaded 14 points!
DNA tested clear for Cone Degeneration, Degenerative Myelopathy, HSF4, Hyperuricosuria, Intestinal Cobalamin Malabsorption, Multifocal Retinopathy, Neuronal Ceroid Lipofuscinosis 6, Progressive Retinal Atrophy, Progressive Rod-Cone Degeneration;
Carrier for CEA and MRD1